Videos / Indian 4
Indian 4 engine sound Indian Rally Zeddam 2011
1931 Indian 4
History of Indian 4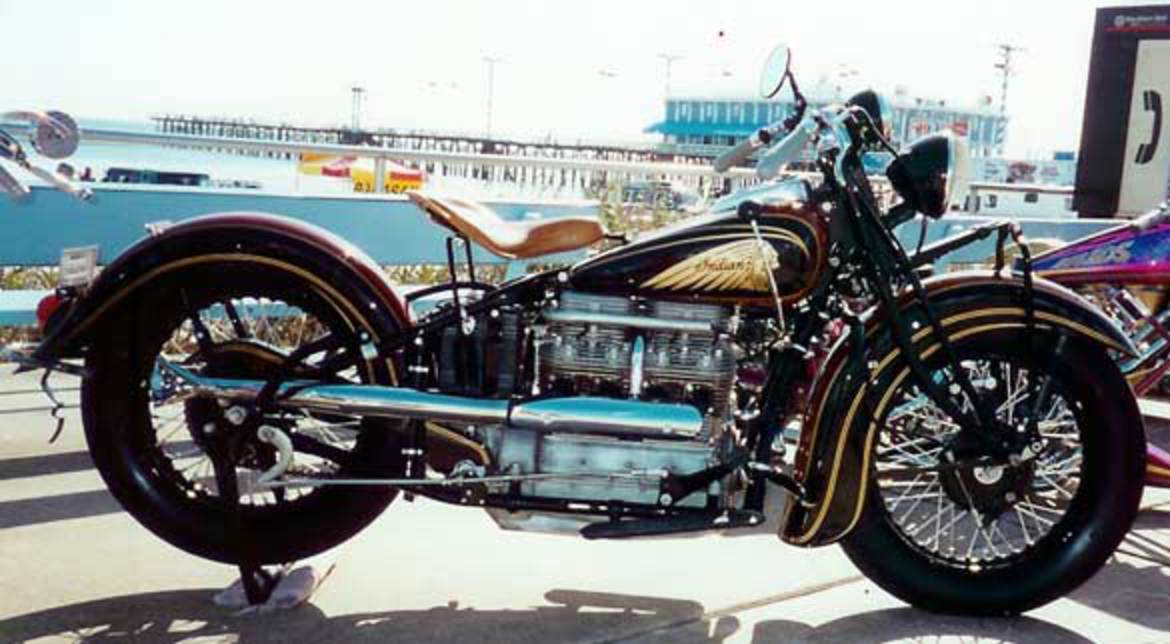 Indian 4 was launched by the company called Indian. Indian is motorcycle from an American brand. This brand has manufactured a wide variety and models of motorcycle for years by a company in Springfield, Massachusetts, USA, Which later in 1928 was renamed as Indian Motocycle Manufacturing Company. This company has been in the automobile industry from 1901 to 1953. Indian was the first manufacturer to have as a feature like the V-Twin motor, adjustable front suspension two-speed transmission and electric lights and starters and soon it became the largest manufacturer of motorcycles in the world in the year 1910 and have been making every American speed and distance records. It has also won Isle of Man Tourist Trophy in 1911. Amongst the most popular models of Indian were Scout, manufactured from 1920 to 1946 and the Chief, manufactured from 1922 to 1953.
What is Indian 4?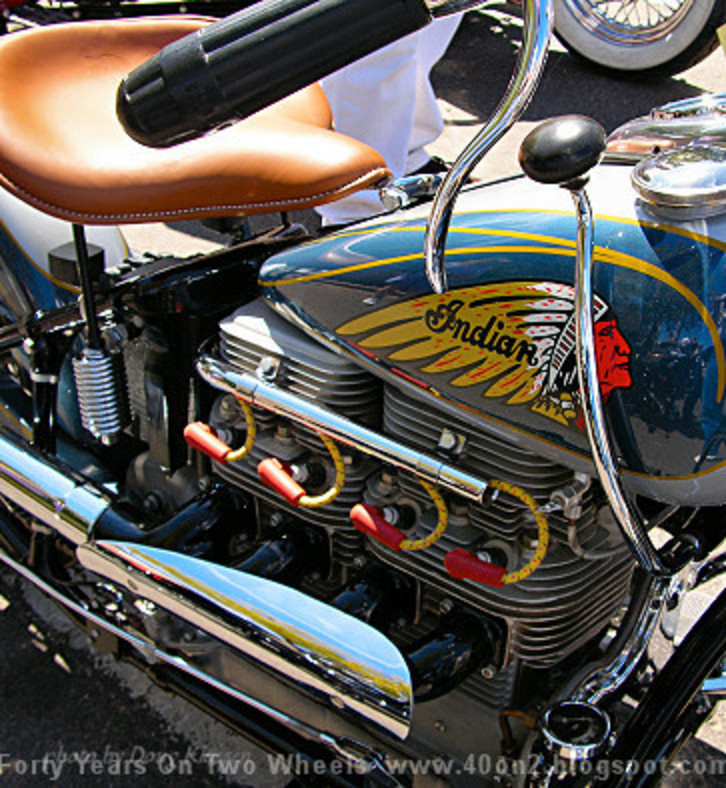 This vintage motorcycle was launched in the market in 1927. "Indian Ace" was the first named which later following the after substantial tweaks, including five-bearing crankshaft, advanced suspension, a sturdier frame and a tuned-up engine, this bike was named as Indian 4. The configuration of this motorcycle was typically according to the era. This Indian motorcycle became huge success and with its production of 250, 000 motorcycles made Indian the largest producer of motorcycle in USA.
What changes were made in this bike from 1927-1942?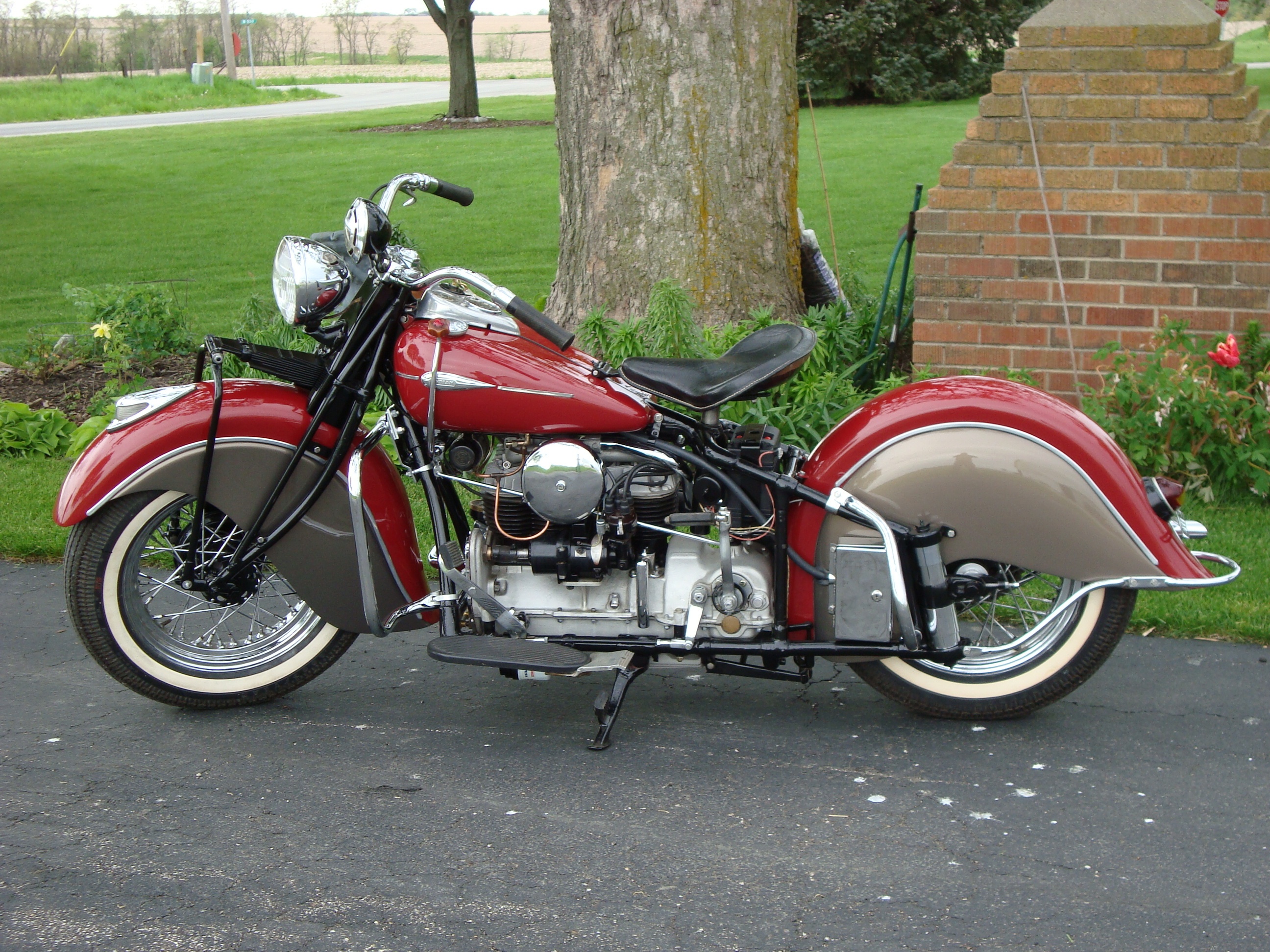 Initially it was made with features including an inline four-cylinder with chain drive, Massive sheet metal, inlet valves and had five main bearings. Later in 1936 certain changes were made in Indian to improve its performance. It included many new features over the previous one. This new Indian was coming with exhaust valves over the intakes which was resulting in an engine with the exhaust pipe up top and the carburetors down low The 1936-1937 Indian 4 had an exceptional EOI cylinder head, with the positioned in reversed direction. In theory, this was a good attempt to improve fuel vaporization and also the new engine was powerful. But in practical the new system made both the rider's inseam and the cylinder head very hot. Its all these features subsequently reduced the sales of the motorcycle. Thus in 1938 the design was returned to the original configuration. In 1940 the Four was given plunger rear suspension and large, skirted fenders. They also size of the wheel from 18 inches to 16 inches.
Why did its production ceased?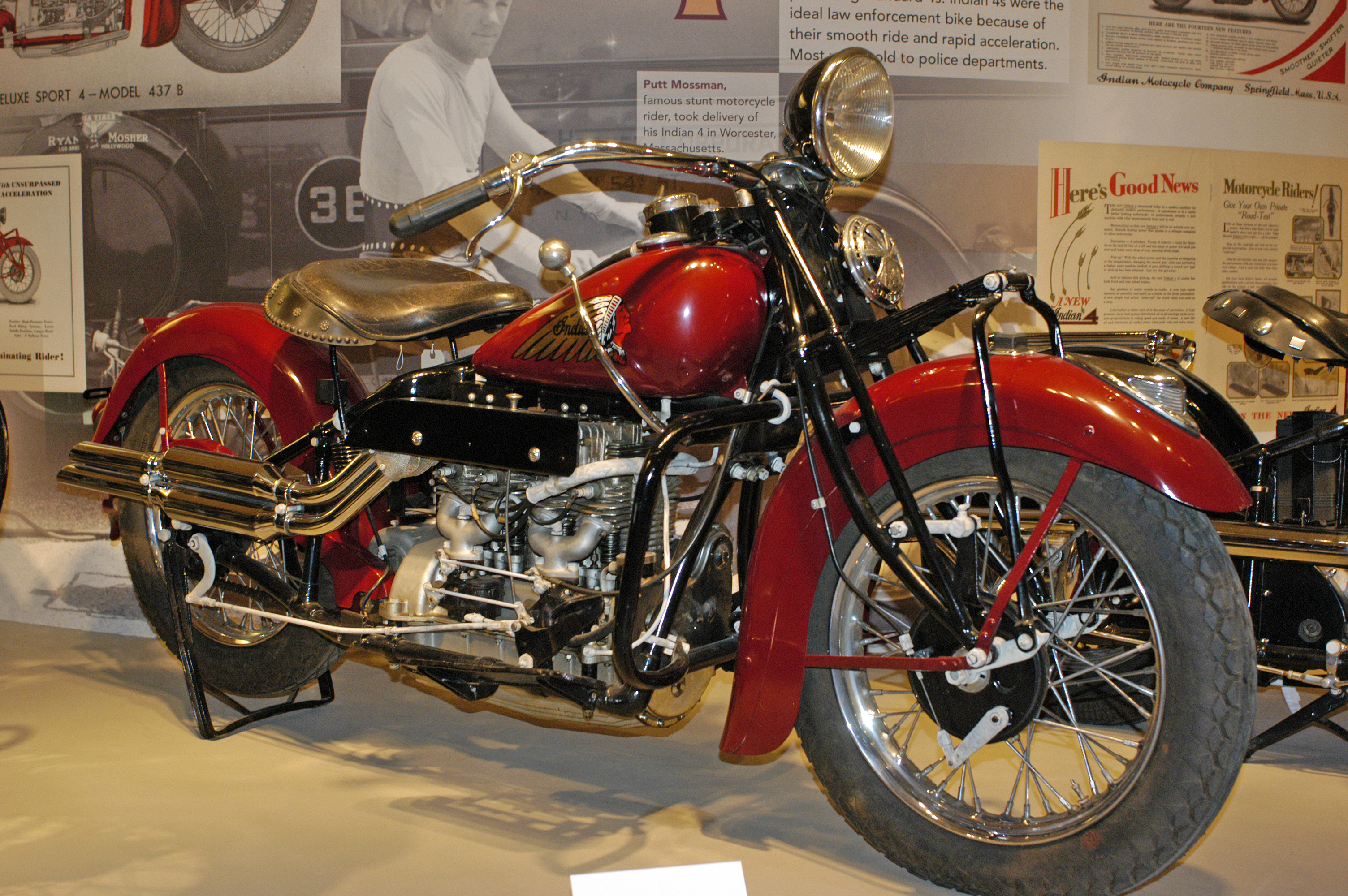 Up till 1940 were amongst the favorite bike of all state toppers, but after the police contracts ran out in 1942, production of the luxurious machines ceased. Indian made a large number of motorcycles for military during the World War II.
Demand of four in today's Era
Indian 4 is amongst the most wanted classic vintage of today's bike lover. According to Jay in 1933 the best thing about this motorcycle is it's incredibly smooth ride, even at the slow speed of 5 mph. Reorganizing its historical significance this four cylinder model of Indian was made with an August 2006 United States Postal Service.