Mazda / Mazda RX-7
Specs
Engine

2.6L

Power

119 @ 5500 rpm

Transmission

5-spd man w/OD

0-60

5.9 seconds
Drivetrain

rear-wheel

Seating

2 passengers

Fuel Capacity

77 liters

MPG

15.1 City / 8.1 HWY
Specs
| | | | |
| --- | --- | --- | --- |
| Mazda RX-7 Twin Turbo | 1992—1996 | 5 s., manual | 241 Hp, petrol |
| Mazda RX-7 | 1986—1990 | 5 s., manual | 150 Hp, petrol |
| Mazda RX-7 GLS | 1986—1990 | 5 s., manual | 150 Hp, petrol |
| Mazda RX-7 Turbo II | 1987—1990 | 5 s., manual | 181 Hp, petrol |
| Mazda RX-7 Turbo II | 1990—1992 | 5 s., manual | 200 Hp, petrol |
| Mazda RX-7 DX | 1981—1984 | 5 s., manual | 115 Hp, petrol |
| Mazda RX-7 SDX | 1981—1987 | 5 s., manual | 115 Hp, petrol |
| Mazda RX-7 Type R Bathurst | | manual | 279HP (205 kW) @ 6500 rpm |
| Mazda RX-7 RB | | manual | 72HP (52 kW) @ 4500 rpm |
| Mazda RX-7 RB Automatic | | automatic | 72HP (52 kW) @ 4500 rpm |
| Mazda RX-7 RZ | | manual | 72HP (52 kW) @ 4500 rpm |
| Mazda RX-7 R | | manual | 72HP (52 kW) @ 4500 rpm |
| Mazda RX-7 | | manual | 133HP (98 kW) @ 6500 rpm |
| Mazda RX-7 | | manual | 119HP (88 kW) @ 5500 rpm |
| Mazda RX-7 Infini IV | | 5 speed manual | n/a |
| Mazda RX-7 Turbo | | manual | 150HP (110 kW) @ 6500 rpm |
| Mazda RX-7 Savanna | | manual | 192HP (141 kW) @ 5600 rpm |
| Mazda RX-7 Turbo | | manual | 89HP (65 kW) @ 5700 rpm |
| Mazda RX-7 | | manual | 109HP (80 kW) @ 5300 rpm |
| Mazda RX-7 | | n/a | 91HP (67 kW) @ 4800 rpm |
| Mazda RX-7 2.6 | | Manual | 202HP (149 kW) @ 0 rpm |
| Mazda RX-7 | | Automatic | 202HP (149 kW) @ 0 rpm |
| Mazda RX-7 2.6 Cabriolet | | Manual | 202HP (149 kW) @ 0 rpm |
| Mazda RX-7 2.3 | | Manual | 202HP (149 kW) @ 0 rpm |
Videos / Mazda RX-7
Mazda RX-7 Spirit R: The Glory Days of Japanese Sports Cars - Ignition Episode 31
RX-7 LEGEND - Hot Version International
1993 Mazda RX-7 Twin Turbo Start Up, Exhaust, and In Depth Tour
Mazda RX7 FD & Mitsubishi 3000GT tested on Top Gear appox 1993
An amazing Mazda RX-7 to rule the streets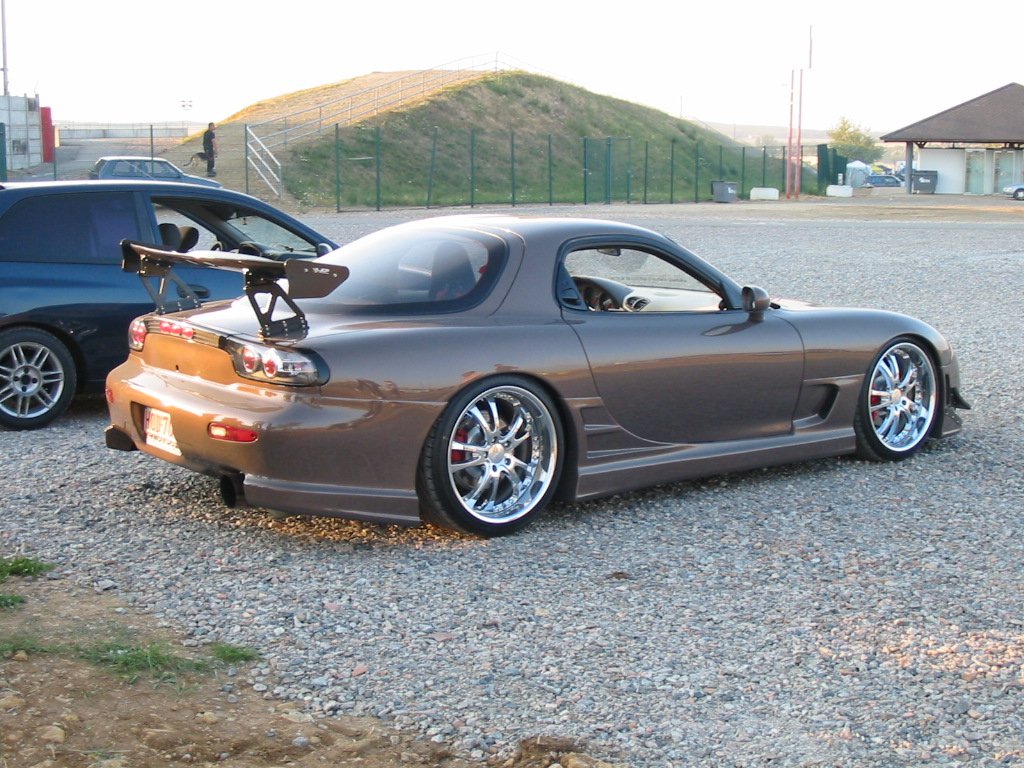 Mazda RX-7 is a fancy sports car made and distributed by Japanese auto-manufacturers. The series ruled the automobile market for more than three decades. It was originally designed with a twin rotor Wankel engine, rear wheel drive and a front mid ship. The novel RX-7 replaced the antique RX-3 and several other Mazda rotary cars. It was a massive hit amongst teenagers and car aficionados. Anyone who looks at the car will fall in love with its mind blowing pop up headlamps.
A compact fuel efficient car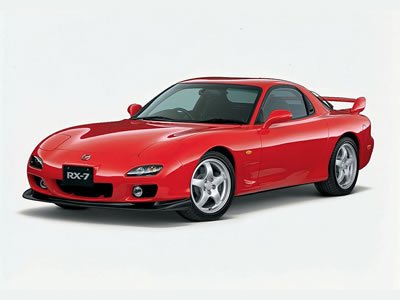 The compact car offers its owners a comfortable two seat coupe, with an optional rear seat designed for Australian, Japanese and American drivers. The unique car series is ranked amongst some of the best and finest sports cars that came from Japan. The sensational model has a sleek design, affordable price, a unique, powerful rotary engine and impeccable internal comfort. The car became a very big hit since its 1979 release. The car's Wankel rotary engine has added more fame to the well known brand. Though the car is less fuel efficient than many other conventional pistons, the engine is famous for its lightweight and compact nature.
Well tuned features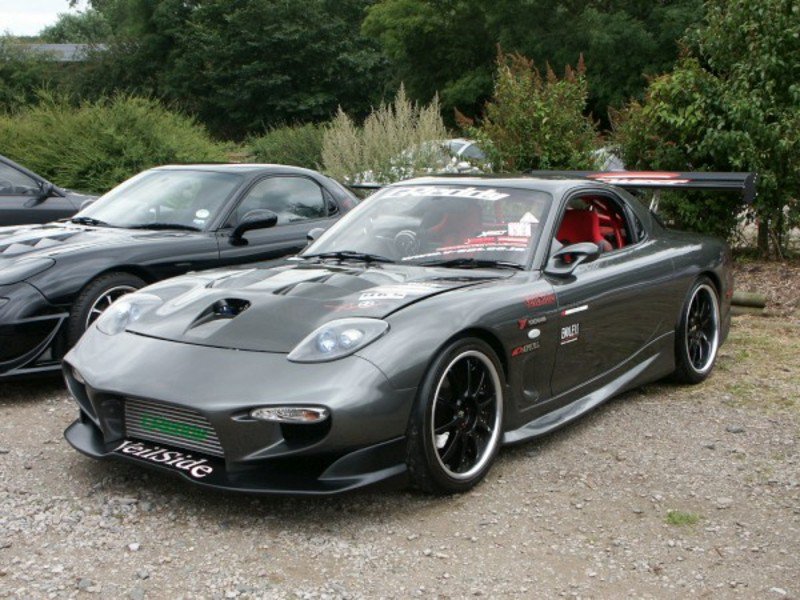 The Mazda RX-7 combines a myriad of basic qualities with well tuned features. This includes a proficient chassis and rear wheel drive layout. Moreover it is quite easy to handle the sports car. Though the brand has crossed through three different generations, it has designed RX-7 with an utmost level of performance and design. The brand works with a novel state of art technology. The RX-7 is a perfect model, which took the brand ahead in the world of sports cars. It has an amazing look and stands as a sensational creation in the collection of third generation no-compromise cars.
Naturally inspired speed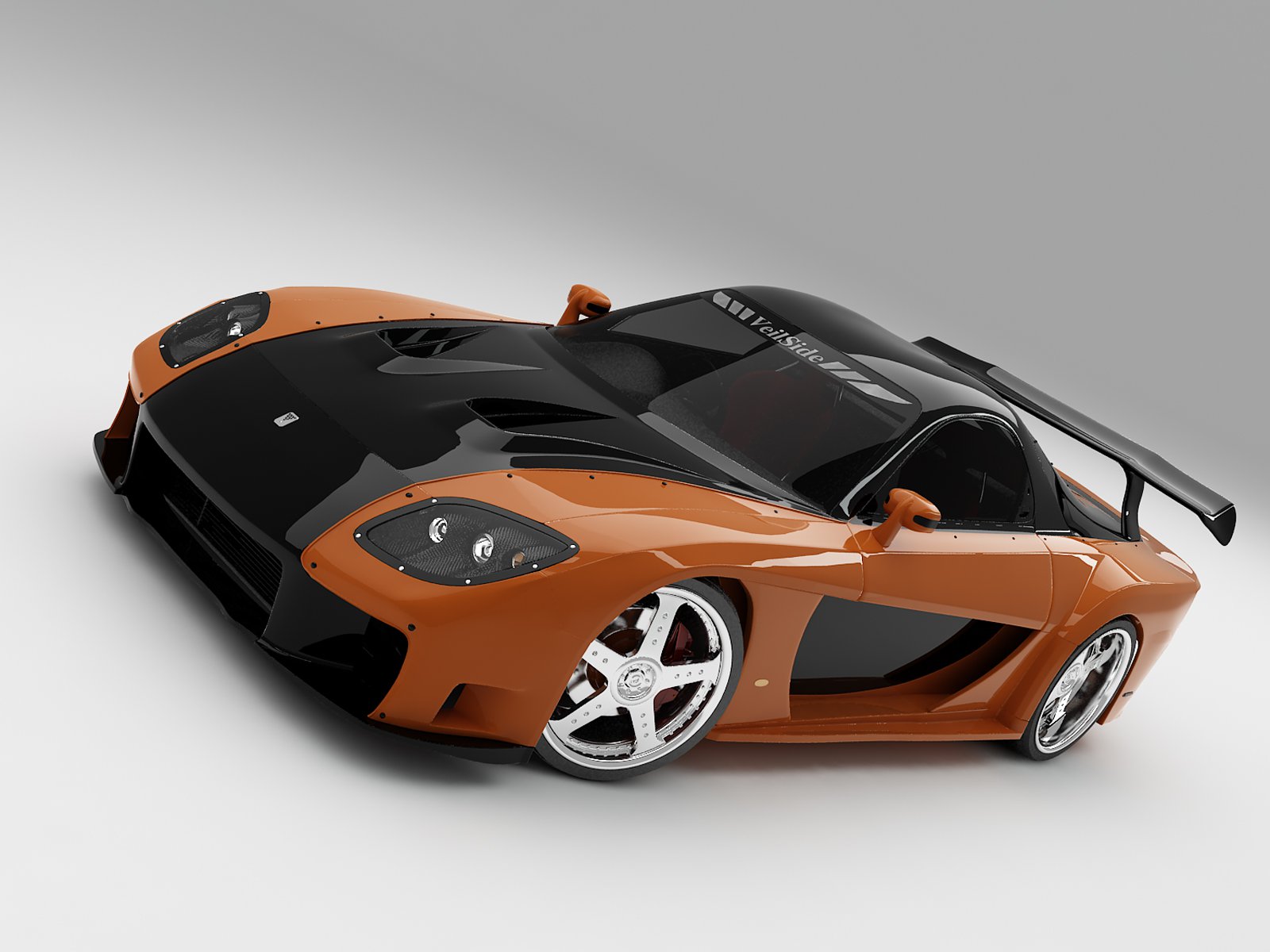 Price at $30,000, the Mazda RX-7 has everything a car lover will want. The coupe has powered drivers to enjoy "one of a kind" stunts on the road. The exhilarating beauty and startling beauty of Mazda's RX-7 is not found in any other sports car. The twin turbo rotary car encompasses of high reputation due to its durable nature. The naturally inspired sports car has the ability to reach 60 mph in just 6 seconds. This is an impressive feature that attracts sports car lovers and enthusiastic drivers.
Performance related features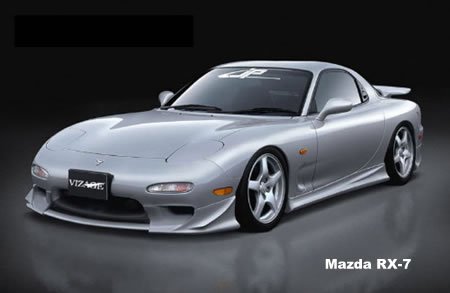 When the all new RX-7 was designed, the brand had only one goal. It wanted to release a car that would satisfy the needs of sports car lovers. The two door rear wheel drive coupe was first launched in the year 1993. Today it is made available with a single trim and a 1.3 liter twin turbocharged rotary engine, which pulls out a torque of 217 with a horsepower of 255. The impressive all round performer is exceptionally fast, agile and light. During every release the car came out with high performance features, effective antilock brake systems and impeccable four speed drives. This makes the car apt for any road race and speed drive!