Cadillac / Cadillac Seville
Specs
Engine

4.6L

Power

205 @ 5600 rpm

Transmission

4-spd aut w/OD

0-60

7.8 seconds

Drivetrain

front-wheel
Seating

5 passengers

Crash test

not tested

MPG

20.0 City / 9.8 HWY

Invoice Price

$81,389 - $84,645

Warranty

12 months / 16,000 miles
Specs
| | | | |
| --- | --- | --- | --- |
| Cadillac Seville SLS | 1998—2000 | 4 s., automatic | 279 Hp, petrol |
| Cadillac Seville STS | 1998—2004 | 4 s., automatic | 305 Hp, petrol |
| Cadillac Seville SLS | 1996—1998 | 4 s., automatic | 279 Hp, petrol |
| Cadillac Seville STS | 1995—1998 | 4 s., automatic | 305 Hp, petrol |
| Cadillac Seville | | automatic | 202HP (149 kW) @ 4100 rpm |
| Cadillac Seville | | automatic | 172HP (126 kW) @ 4200 rpm |
| Cadillac Seville Diesel | | automatic | 126HP (93 kW) @ 3600 rpm |
| Cadillac Seville | | automatic | 182HP (134 kW) @ 4400 rpm |
| Cadillac Seville 4.6 | | Automatic | 324HP (238 kW) @ 6400 rpm |
| Cadillac Seville | | Automatic | 304HP (223 kW) @ 6000 rpm |
| Cadillac Seville 5.7 D | | Automatic | 89HP (65 kW) @ 5100 rpm |
Videos / Cadillac Seville
1977 Cadillac Seville FOR SALE flemings ultimate garage
1981 Cadillac Seville 6.0 Fuel Injection Start Up, Engine, and In Depth Tour
Short Takes: 2000 Cadillac Seville SLS (Start Up, Engine, Tour)
Short Takes: 2002 Cadillac Seville SLS (Start Up, Engine, Full Tour)
A memorable journey devised by the Cadillac Seville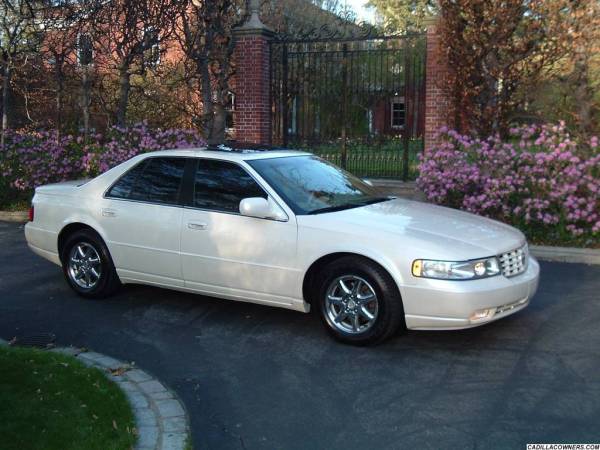 When the hunt for energy began during the early 1970s, people were no longer interested in big, buggy cars! Important brands focused on producing more compact cars. This was when Cadillac, a brand known for its opulent barges created an "internationally sized" vehicle. They designed the Cadillac Seville to serve as the world's smallest and most compact series of cars. The model went through several changes since its inception. It crossed five different decades to form a series of cars that would confront with world's fuel issues. Additionally, the model eradicated quality issues, which were present in many other car models.
What does the Seville sport?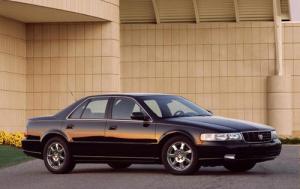 The Cadillac Seville was powered by a North-Star 4.6 liter engine with a 300 pound-feet torque and 275 horsepower. The improved engine further allows quieter operation and economical fuel consumption. Seville's distinguishable models come with a four speed automatic transmission. The enjoyable Seville is packed with extraordinary features to facilitate long distance drives and sport a better image. The athletic feel conferred by the model is a lot better than many other sedans! The developers managed to ordain the Seville with a new stability enhancement feature and an upgraded steering unit. The whole brake system, body structure, suspension and interior unit of Cadillac Seville have being refined flawlessly.
What delighted automobile journalists?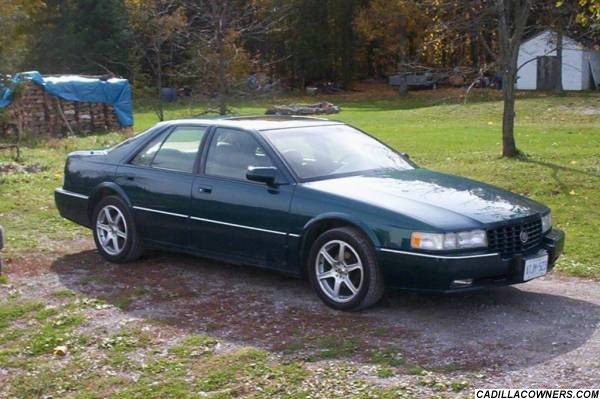 Cadillac Seville was lauded by car lovers and automobile journalists. The car boasts of a very powerful V8 engine, which is apt for long distance driving. The smooth and potent engine delights drivers with a comfortable ride. Similarly, the Seville shone abruptly with its enhanced safety features and unbelievable crash test scores. The model comes with two trims and basic amenities like keyless entry, full powered accessories, steering wheel mounted audio controls, leather upholstery and dual zone climate controls. The car's improved features like rain sensing windshield wipers, upgraded Bose sound system and powered tilt & telescoping steering wheel has added more value to the vehicle.
How does the luxury sedan drive?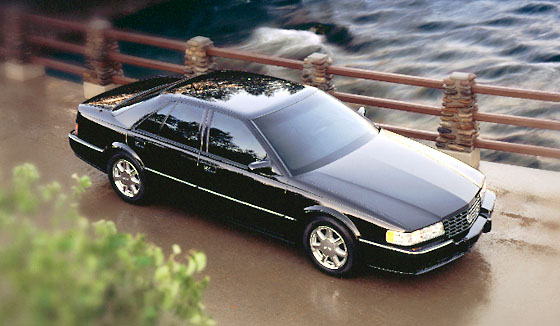 The luxury sedan favors people who love to enjoy an enhanced car performance. The Seville is one of the finest cars to support a smooth drive. It has a strong drive train to ascertain and facilitate a long list of standard features. The excellent crash test score makes the Seville apt for comfortable highway cruising. Priced at $4902, the Seville triggers automatic transmission and a flawless stability control. Furthermore, the traction control and curtain airbag of Seville has increased its safety quotient.
Why should you decide on the Seville?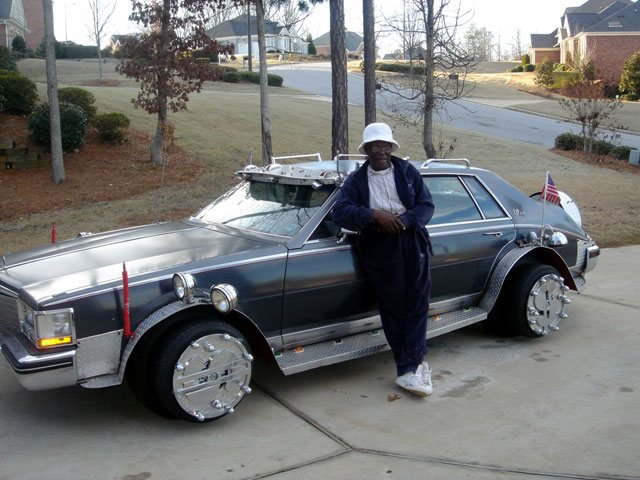 The sensational model has attracted car aficionados with its premium sound systems and upright leather upholstery. Similarly, car buyers are allowed to choose optional heated seats, sharp CD players and a power man roof. These features add more weight and value to the standard options of Seville's base model. The vehicle has the ability to hit 26 to 28 mpg on the highway, while it moves at 20 mpg on busy roads. With just few flaws, the Cadillac Seville is apt for drivers who wish to ride on a smooth and memorable journey.