Honda / Honda Civic Ferio
Specs
Engine

1.5L

Transmission

6-spd aut w/OD
Seating

5 passengers

Fuel Capacity

45 liters
Specs
| | | | |
| --- | --- | --- | --- |
| Honda Civic Ferio C Automatic | | automatic | 105HP (77 kW) @ 5800 rpm |
| Honda Civic Ferio RS CVT | | continuously variable transmission | 129HP (95 kW) @ 6300 rpm |
| Honda Civic Ferio iE | | continuously variable transmission | 105HP (77 kW) @ 5800 rpm |
| Honda Civic Ferio C | | manual | 105HP (77 kW) @ 5800 rpm |
| Honda Civic Ferio L4 | | manual | 114HP (84 kW) @ 6500 rpm |
| Honda Civic Ferio C4 | | manual | 105HP (77 kW) @ 5800 rpm |
| Honda Civic Ferio L4 Automatic | | automatic | 114HP (84 kW) @ 6500 rpm |
| Honda Civic Ferio C4 Automatic | | automatic | 105HP (77 kW) @ 5800 rpm |
| Honda Civic Ferio RS | | manual | 129HP (95 kW) @ 6300 rpm |
| Honda Civic Ferio ML Automatic E-EK4 | | automatic | 104HP (76 kW) @ 6400 rpm |
| Honda Civic Ferio EL Automatic E-EK4 | | automatic | 91HP (67 kW) @ 6300 rpm |
| Honda Civic Ferio Si E-EK4 | | manual | 170HP (125 kW) @ 7800 rpm |
| Honda Civic Ferio Mi E-EK4 | | manual | 104HP (76 kW) @ 6400 rpm |
| Honda Civic Ferio Si II Automatic E-EK4 | | automatic | 155HP (114 kW) @ 7300 rpm |
| Honda Civic Ferio Mi CVT E-EK4 | | continuously variable transmission | 104HP (76 kW) @ 6400 rpm |
| Honda Civic Ferio Vi E-EK4 | | manual | 129HP (95 kW) @ 7000 rpm |
| Honda Civic Ferio ML E-EK4 | | manual | 104HP (76 kW) @ 6400 rpm |
| Honda Civic Ferio Vi CVT E-EK4 | | continuously variable transmission | 129HP (95 kW) @ 7000 rpm |
| Honda Civic Ferio EL E-EK4 | | manual | 91HP (67 kW) @ 6300 rpm |
Videos / Honda Civic Ferio
Honda Civic Ferio
Civic Ferio a 4door collection
Franklin Perez's 1994 Honda Civic Ferio Full Length Feature
Honda Civik Ferio 2003 года.avi
Honda Civic Ferio- the best four door sedan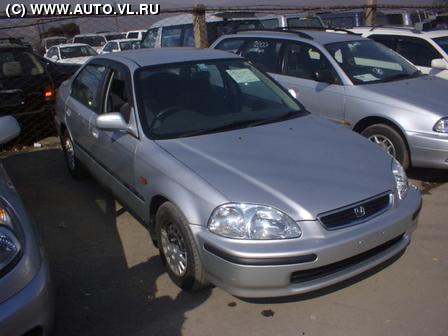 Honda Civic Ferio Vi-RS is a four-door sedan made by the vehicle constructor Honda from the latter part of 1998 to 2000. It is advised a "sporty" type of the Civic Ferio Vi, which was manufactured from 1995 to the year 2000. It comprises allotment of special features to differentiate from other Civic Ferios. It was only available as a JDM and pertains to the 6th lifetime of Civic. Vi-RS has a D15B 3-stage VTEC motor coupled with either 5-speed manual transmission or a relentlessly variable transmission (CVT) called Honda Multimatic usually abbreviated as MMT. Output of non-hybrid Civic for domestic market ended in August 2010 and output of Civic hybrid for dwelling market completed in December 2010. In latest years, buyers shifted to minivans and compact vehicles like Honda Fit. Honda commenced Fit hybrid in October in Japan. Production of Civic hybrid and Civic for export markets will extend.
Engine: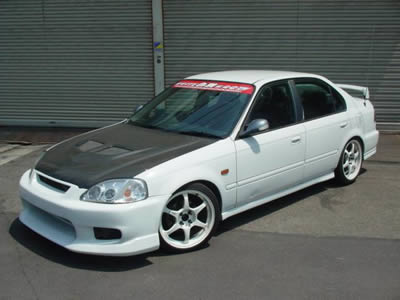 Civic Vi-RS has a D15B 3-stage VTEC engine with a displacement of 1.5l. The three phases are 12-valve mode, normal 16-valve mode, and eventually the wild-cam mode. The wild-cam mode is often termed to have longer and higher camshaft lift. This 3-stage can be identified by glimpsing two solenoid valves near the engine impede, which look like two shiny capacitors.
Multimatic transmission:
Multimatic is a kind of automatic transmission which does not have fixed gear move ratios. Rather than, it boasts step less-moving by way of a variable diameter drive pulleys. In the Civic, there will be two toggle swaps climbed on the right hand edge of the guiding wheel. One is labeled as "S1-S2", and other is "D". S2 is a more hard-hitting than S1, which means it has a higher equipment ratio to accomplish higher range of RPM quickly in alignment to activate the Wild-cam (3rd stage) mode. Each S1, S2, and D has their individual air-fuel-mapping in the motor control unit (ECU) with distinct demeanor in acceleration.
Suspension and body: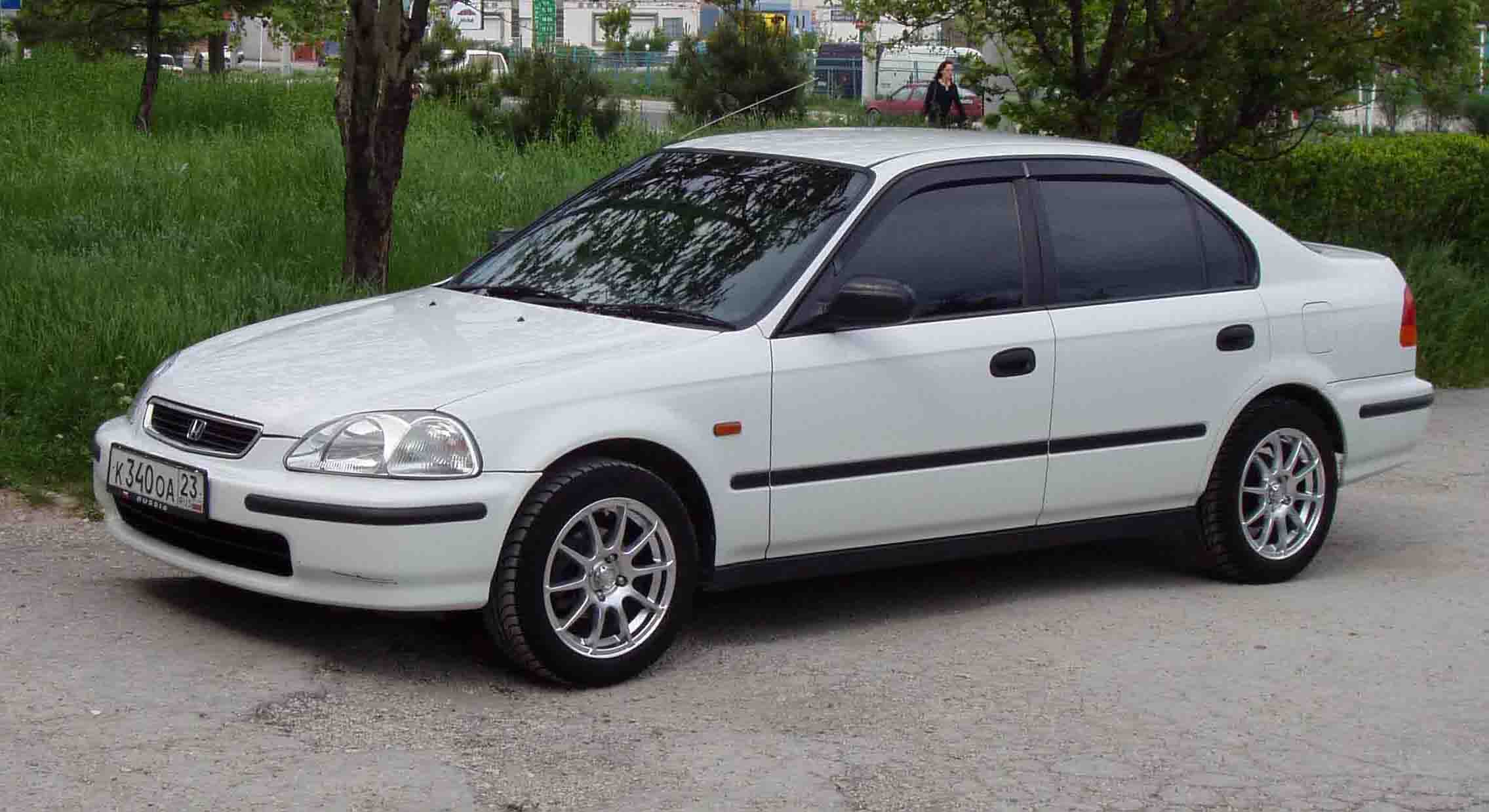 Honda Civic Ferio Vi-RS has double wishbone suspension which is said to offer better management with stiffer suspension. For the body rigidity, the car is fitted with front sway bar and a back anti-roll bar, which links each of the rear and front suspension assemblies simultaneously. In supplement, it contains front and back under spoiler, and the regular spoiler established in the manufacturer itself.
Brakes and wheels: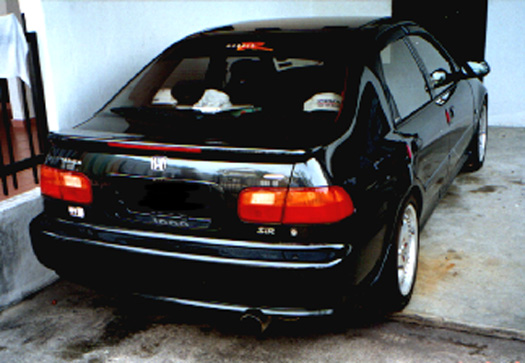 All four wheels of the Civic Vi-RS are disc-type while normal cars come with the computer disc in front wheels and drum-type brakes in the back. The wheels are 7-spoke 15' alloys, whereas the factory wheel size is 195/55 R15 84V.
Centered: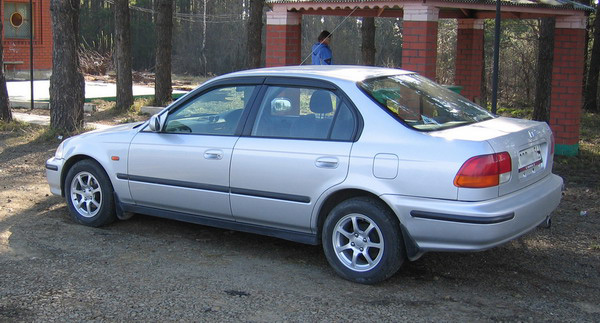 The centered console and the power window swaps are made of carbon-fiber type finish. The chairs are dual toned (blue and black) with cupped-like sporty looks. It has map-reading lights in supplement to the top covering light. Honda divide the model into two distinct platforms, one for sedan and coupe, and one for a hatchback designed primarily for the European market using a easier back suspension from the Honda Fit and more hard-hitting styling. Suspension and engine choices were accessible along with their first Natural Gas Powered Civic.
Related Cars