Jeep / Jeep dispatcher
Videos / Jeep dispatcher
Jeep Dispatcher 100 Build - By: Jordan Garrett Lane
1955 Jeep Dispatcher
Jeep dispatcher- The mailing Jeep from 1955
The Jeep dispatcher, or DJ, is vibrant of CJ series. It was a right-side steering two-wheel-vehicle. It was mainly used by the post office for delivering the mails. Its production started in 1955 by Willys. To make it an inexpensive delivery vehicle the DJ series was largely recycled using existing technology and leftover jeep body styles. It arrives with either a floor shift or column shift and three-speed Borg Warner T-96 manual transmission. The DJ models were offered with many different body options including a hard top, soft top or a full van body.
History of DJ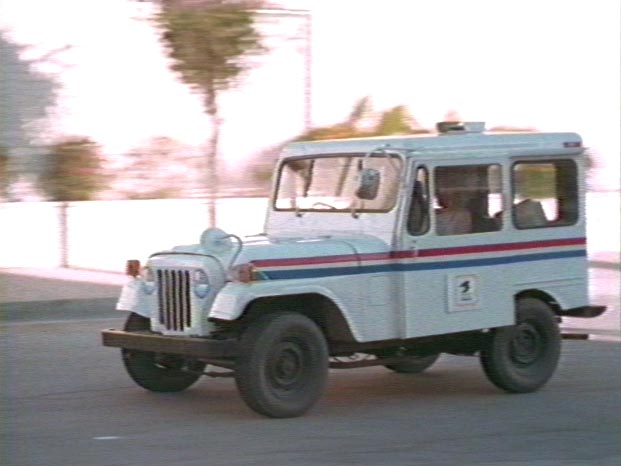 The Dispatcher Jeep Willys Jeep DJ series, or, was produced by Kaiser from 1955-1970 then by American Motors from 1970-1984. Initially the DJ-3A was produced with the L-134 engine and from the CJ-3A body type. From 1959 – 1964 the DJ-3A or the Jeep Gal was manufactured and marketed as a "fun car", and was used in resorts in the Hawaii, Caribbean then later as the Jeep Surrey in the United States. In 1965 DJ-3A was replaced by DJ-5 Dispatcher 100 along with the longer wheelbase DJ-6 model. In 1970 the manufacturing of this jeep stopped as in 1971, the DJ models changed to five grille-slots instead of the usual seven found in vehicles like the CJ. The change was functional and cosmetic, as the new grille better accommodated the inclusion of a radiator and astraight-6 engine
Features of DJ
The DJ models weighed less; they were mere 1,769 pounds for the soft-top model. They also had a less powerful engine as they used an L-head engine with a four cylinder engine and three-speed synchronized manual transmission. The DJ (Dispatcher) had a special suspension, a lower grille and hoodline, rear wheel drive, , and different gearing from the standard Universal. Many Dispatchers came with a special rearview mirror on the left hand side and right hand drive. This jeep use to come with a single bucket seat and a full cab enclosure with sliding doors.
Engine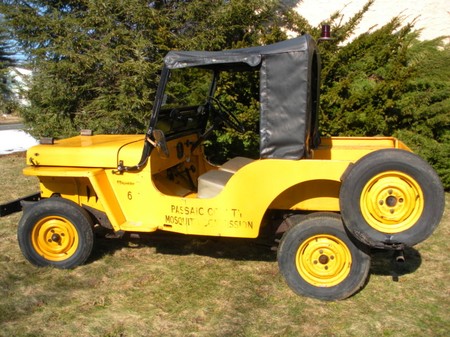 Initially the engine that was used in DJ was L-head engines. It was used because of lack of underhood space. It could only be built-in with a four cylinder engine and three-speed synchronized manual transmission with an optional direction signals. The frame had steel channel sides with six crossmembers. It used solid lifters, with a Carter one or two barrel carburetor and four main bearings and. chromium plated rings kept oil usse down and the Stellite valves with exhaust rotation were used for durability.
Different models of the DJ Series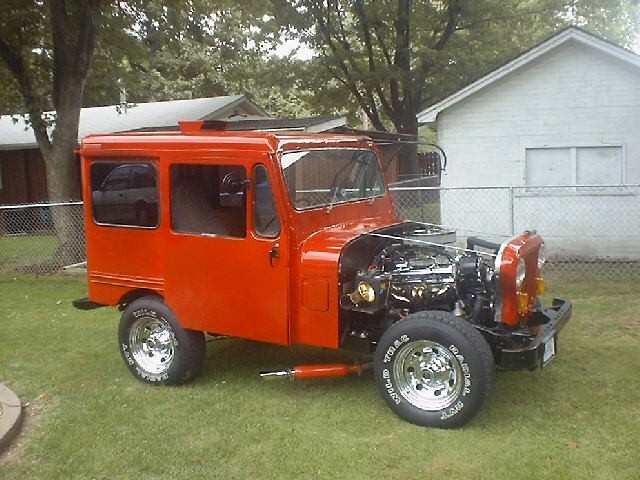 The first model of DJ jeep was DJ-3A which was manufactured in 1955 to 1965. The jeeps of this model were with -134 L head engine and three speed manual. But with time many new models came up with many different features to make it more powerful, some of the models are DJ-5 which was launched in 1965, DJ-5A in 1968, DJ-5B in 1970, DJ-5C in 1973, DJ-5D in 1975, DJ-5E in 1976 with Electruck Electric, DJ-5F in 1977, DJ-5G in1979, DJ-5L in 1982 and finally the DJ-5M in 1983-1984 with AMC Straight 4 engine and Chrysler 904 Transmission.
Although the production of this vehicle was discontinued in 1970 it was not considered highly desirable vehicle.