Nissan / Nissan Skyline R34 GT-R
Specs
| | | | |
| --- | --- | --- | --- |
| Nissan | | n/a | 212HP (165 kW) @ 0 rpm |
| Nissan 1-Tonner 2400 Hi-Rider | | manual | 95HP (70 kW) @ 4500 rpm |
| Nissan 1-Tonner V6 4X4 Patrol | | manual | 150HP (110 kW) @ 4800 rpm |
| Nissan 211 | | manual | 94HP (69 kW) @ 4800 rpm |
| Nissan C 52 | | Automatic | 105HP (77 kW) @ 6000 rpm |
| Nissan CQ-X | | Automatic | 279HP (205 kW) @ 6800 rpm |
| Nissan DS-2 Sedan | | manual | 94HP (69 kW) @ 4800 rpm |
| Nissan El Grand 3.3 | | Manual | 105HP (77 kW) @ 6000 rpm |
| Nissan Ideo | | Automatic | 155HP (114 kW) @ 6400 rpm |
| Nissan Pino E Automatic | | automatic | 53HP (39 kW) @ 6500 rpm |
| Nissan Pino E Four Automatic | | automatic | 53HP (39 kW) @ 6500 rpm |
| Nissan Pino S Automatic | | automatic | 53HP (39 kW) @ 6500 rpm |
| Nissan Pino S Four | | manual | 53HP (39 kW) @ 6500 rpm |
| Nissan Pino S Four Automatic | | automatic | 53HP (39 kW) @ 6500 rpm |
Videos / Nissan Skyline R34 GT-R
nissan skyline gtr r34 from hell
Nissan Skyline GT-R vs Nissan GT-R and Corvette ZR1 vs Nissan GT-R
Nissan Skyline R34 GTR Vspec in Le with Evo6 TME
Bugatti Veyron vs Nissan Skyline GT-R R34
Nissan Skyline R34 GT R as an excellent option for motor sporting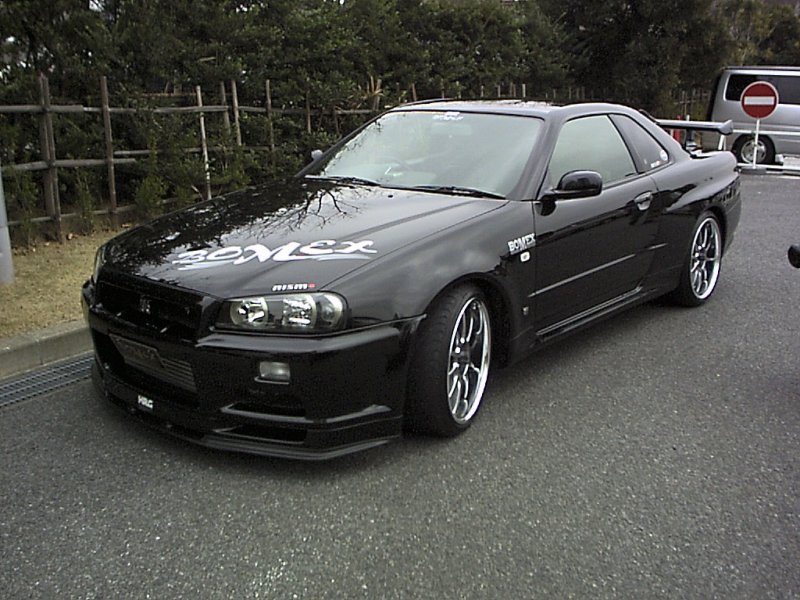 Overview
The Nissan Skyline R34 GT R is a Japanese based sports car. Initially, the car was nicknamed "Godzilla" by the motoring company called "Wheels". The vehicle participated in a Car Touring championship and had four consecutive wins. The flagship performance showcased many new technologies. The advanced technologies included the EWD-4TS format along with the four wheeled steering. The car continues to be cheap unlike its other competitors in the market. Nowadays the vehicle is renowned mainly for racing imports and time attack. This car was replaced eventually by an independent vehicle that was not sold as a skyline. Even though the car was never manufactured anywhere outside Japan, its only market was in Hong Kong, New Zealand and Australia. The cars of the same series were renamed during the television show Top Gear and were an addition to the supercar versions.
History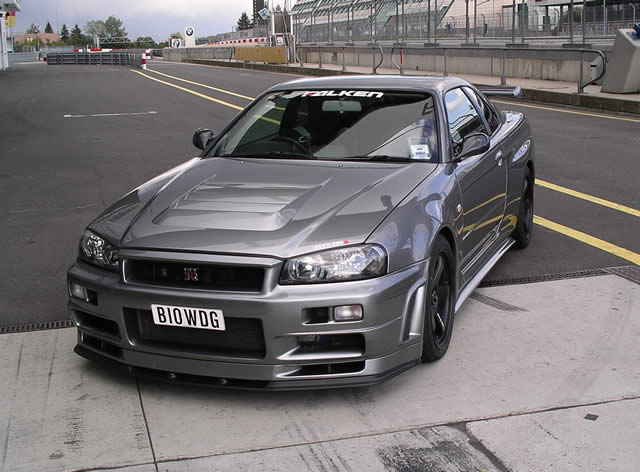 The car was the brainchild of Prince automobile company. The company built and sold successfully the entire sedan series. After this, the company merged with Nissan-Datsun. The Japanese makers deliberately named it Italian. The immediate next step was the four door PGC10 2000GTR. It had 33 wins, over a period of one and a half years. Mazda Savanna RX-3 ended its long winning streak. Its rear wheel drive is chiefly responsible for its increasing popularity while the other contemporary car manufacturing companies were more keen on front wheel drive vehicles. Other features contained subtle variations that enhanced performances.
Engine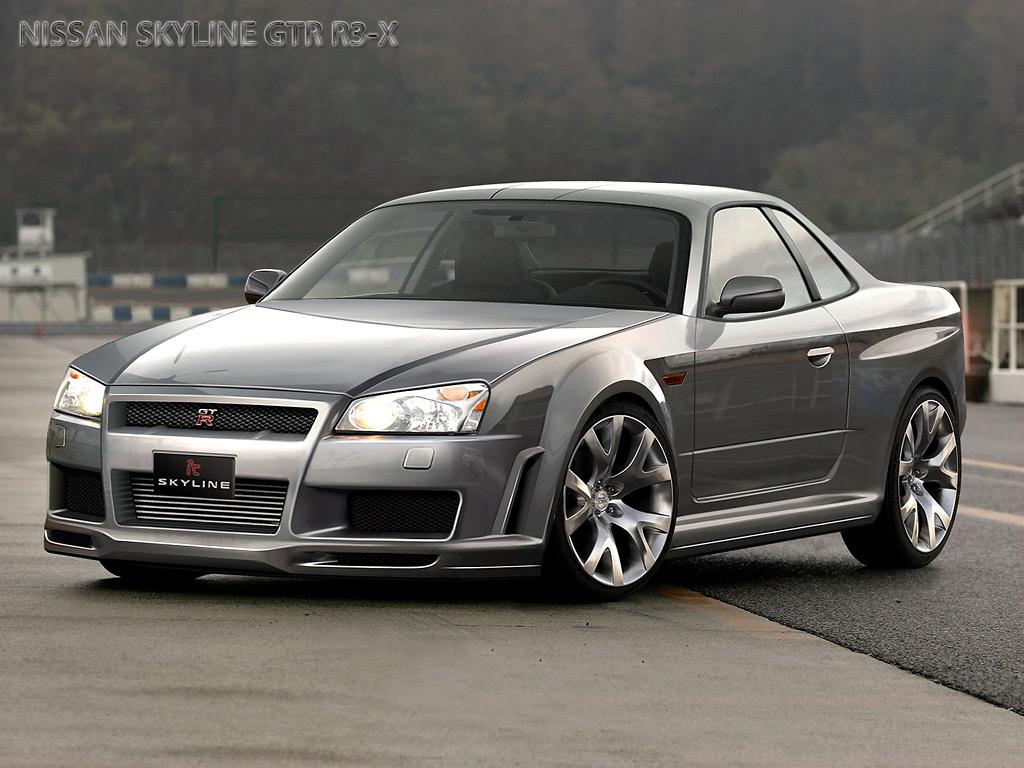 The engine was initially made by Nissan Kohki's REINIK division. N1 is an improved version of the standard model. The standard model is mainly attributed to its durability. It proved the need for maintenance under racing conditions. Its thick cylinder walls and water cooling techniques has enhanced the water flow. Advanced oil and water pumping methods make lubrication easier under racing conditions.
Engine operation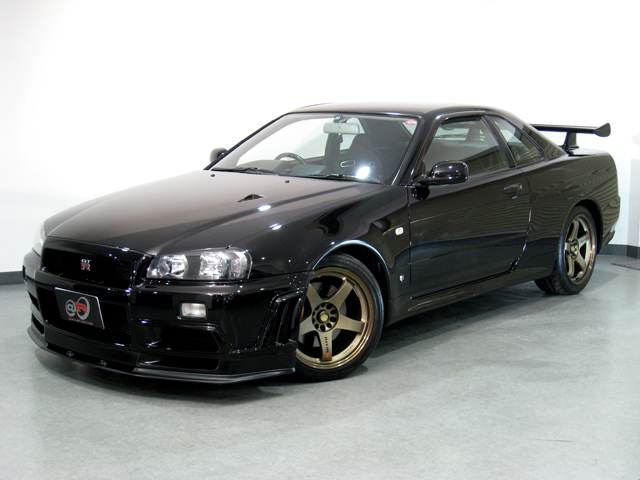 The Nissan Skyline R34 GT R contained twin turbo six cylinders and delivered a power of 276hp. The turbo chargers were of a ceramic design that ensured faster operation mainly because of the exhaust wheel. The all wheel drive system provided power to all the four wheels through electronic forms and the entire procedure was commonly referred to as ETS system by Nissan itself. The technique makes use of two sensors and was positioned beneath the console at the centre that fed the inputs to ECU both longitudinally and laterally. The ECU actually controlled power by delivering restricted power to the front wheels through an electronically devised converter that splits the net torque. Initially the pro model was an extra option for the customers. R33GTR was standardised eventually over the period of years.
Motorsport
The dominant racetrack history of the vehicle initially resulted in its eventual introduction in the sporting world. Its success meant the end of Group A touring cars. The successful racing formula was scalped out much because of this particular vehicle from Nissan. The motor racing event was highly formidable especially the 1000Km race at the Panorama circuit.
Related Cars