Pontiac / Pontiac Firebird
Specs
Engine

3.8L

Transmission

4-spd aut w/OD
Seating

4 passengers

Fuel Capacity

58 liters
Specs
| | | | |
| --- | --- | --- | --- |
| Pontiac Firebird Automatic | | automatic | 202HP (149 kW) @ 5200 rpm |
| Pontiac Firebird | | manual | 202HP (149 kW) @ 5200 rpm |
| Pontiac Firebird | | manual | 141HP (104 kW) @ 4400 rpm |
| Pontiac Firebird | | n/a | 228HP (167 kW) @ 4400 rpm |
| Pontiac Firebird | | manual | 89HP (65 kW) @ 4400 rpm |
| Pontiac Firebird SE | | manual | 136HP (100 kW) @ 5100 rpm |
| Pontiac Firebird | | manual | 91HP (67 kW) @ 4000 rpm |
| Pontiac Firebird SE | | manual | 106HP (78 kW) @ 4800 rpm |
| Pontiac Firebird | | manual | 111HP (82 kW) @ 3800 rpm |
| Pontiac Firebird | | automatic | 167HP (123 kW) @ 3800 rpm |
| Pontiac Firebird | | manual | 162HP (119 kW) @ 4000 rpm |
| Pontiac Firebird Automatic | | 3 speed automatic | 259HP (190 kW) @ 4600 rpm |
| Pontiac Firebird | | 4 speed manual | 259HP (190 kW) @ 4600 rpm |
| Pontiac Firebird Sprint | | manual | 218HP (160 kW) @ 5200 rpm |
| Pontiac Firebird 3.8 | | Manual | 278HP (205 kW) @ 5600 rpm |
| Pontiac Firebird Trams Am | | Automatic | 278HP (205 kW) @ 5600 rpm |
| Pontiac Firebird 3.8 Convertible | | Manual | 314HP (231 kW) @ 5200 rpm |
| Pontiac Firebird Bird of Prey | | Manual | 329HP (242 kW) @ 5200 rpm |
| Pontiac Firebird WS6 | | Manual | 243HP (179 kW) @ 5200 rpm |
| Pontiac Firebird 5.7 Convertible | | Manual | 243HP (179 kW) @ 5200 rpm |
| Pontiac Firebird Coup?© | | manual | 202HP (149 kW) @ 5200 rpm |
| Pontiac Firebird 5.7 | | Automatic | 202HP (149 kW) @ 5200 rpm |
| Pontiac Firebird 3.4 | | Manual | 202HP (149 kW) @ 5200 rpm |
| Pontiac Firebird 5 | | Automatic | 91HP (67 kW) @ 4000 rpm |
| Pontiac Firebird 4.9 | | Automatic | 91HP (67 kW) @ 4000 rpm |
| Pontiac Firebird 4.9 Turbo | | Automatic | 91HP (67 kW) @ 4000 rpm |
| Pontiac Firebird 4.3 | | Automatic | 91HP (67 kW) @ 4000 rpm |
| Pontiac Firebird 6.6 | | manual | 150HP (110 kW) @ 4000 rpm |
| Pontiac Firebird 7.5 | | Automatic | 106HP (78 kW) @ 3200 rpm |
| Pontiac Firebird 4.1 | | Automatic | 106HP (78 kW) @ 3200 rpm |
| Pontiac Firebird 6.5 | | Automatic | 177HP (130 kW) @ 4000 rpm |
| Pontiac Firebird 5.8 | | 3 speed automatic | 350HP (257 kW) @ 5000 rpm |
| Pontiac Firebird 6.6 Trans Am | | 3 speed automatic | 259HP (190 kW) @ 4600 rpm |
| Pontiac Firebird 5.7 Hight Output | | automatic | 371HP (272 kW) @ 5100 rpm |
| Pontiac Firebird 5.3 Hight Output | | manual | 354HP (261 kW) @ 5000 rpm |
| Pontiac Firebird 5.3 | | manual | 218HP (160 kW) @ 5200 rpm |
Videos / Pontiac Firebird
1996 Pontiac Firebird 3.8 5 spd Start Up, Exhaust, and In Depth Tour
Pontiac Firebird Trans Am Timeline
1968 Pontiac Firebird 400 Cold Start
1999 Pontiac Firebird Trans Am LS1
Pontiac firebird kiit replica- A car that blew everyone's mind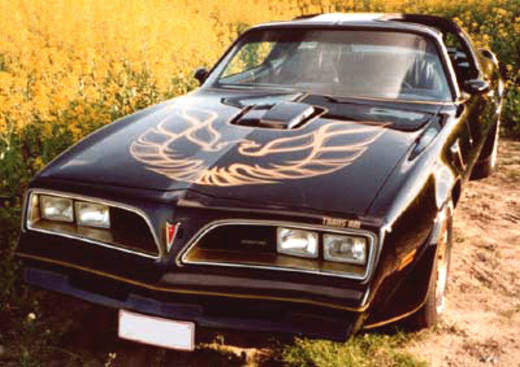 When Knight Rider came out throughout the 1980s, the nearly indestructible KITT, a heavily changed Pontiac Firebird kiit replica, blew every person away. Even today, it continues one of the coolest vehicles ever, and followers spend valuable time and resources building their own real-life KITTs.
The features in the car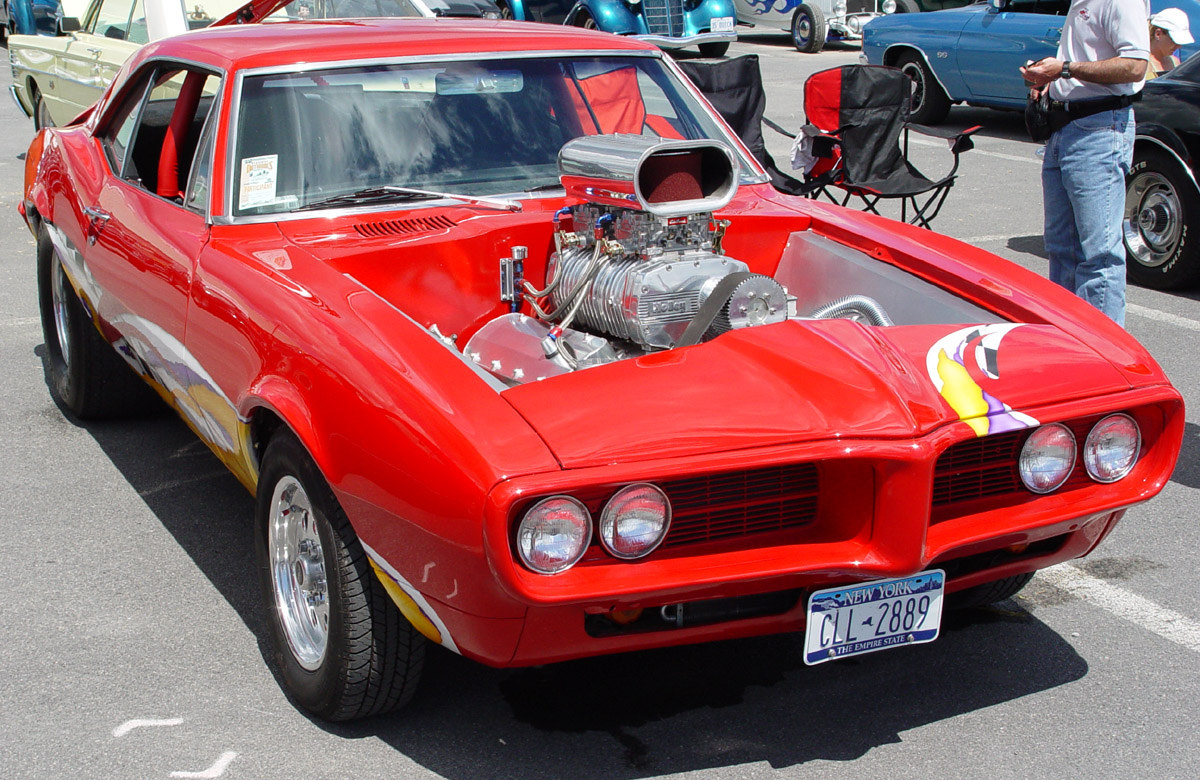 Attractively home made 1983 Knight Rider KITT die cast form car 1:18 scale pass away cast by Ertl. It has working front KITT Lights. It is a large replica in scale. Every minutia is well put simultaneously. It is Great collectible or as a gift piece. 1983 Knight Rider KITT die cast model vehicle 1:18 scale pass away cast by Ertl is one of the best showcase models for any auto enthusiasts. Third generation Firebird and Camaro were proposed as likely front wheel drive platforms, but the concept was cancelled. The state of the art of computerized motor management was in its infancy, and as long as keeping fuel was the prime objective, it was not likely to have high horsepower and torque numbers. They did organize to slash enough weight from the design so that acceleration presentation would be better than the 1981 models. They furthermore did well in the fuel utilization department, offering a 4-cylinder Firebird that would supply 34 miles per gallon.
One such auto enthusiast from Detroit-area recently showcased his homemade perfect replica of the famous video car, which he spent about three years employed on, in a promotional video for a car protection business. Chris Palmer states he required five Pontiac Trans Ams, numerous made-to-order parts and countless hours of work to conceive his four-wheeled masterpiece. He has been imagining of seated behind KITT's guiding wheel ever since he was a little child, and his obsession attached with him all through the years. He has owned 15 or 16 Pontiac Firebird Trans Ams since he begun going by car, but it wasn't until a couple of years before that he determined to take on the challenge of construction a perfect replica of the Knight Industries Two Thousand.
The development in the Firebird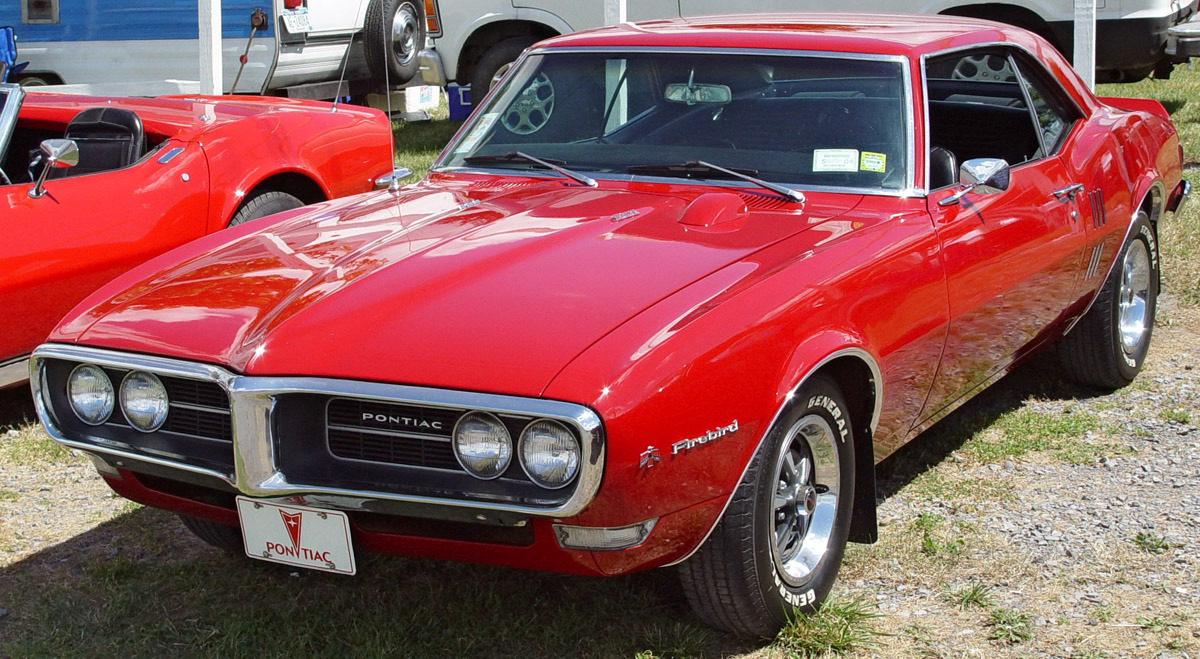 The Firebird and Camaro were absolutely redesigned for the 1982 form year, with the windshield slope set at 62 degrees, (about 3 qualifications steeper than any thing GM had ever tried before), and in the history of automobiles it was for the first time, a large that there was a glass-dominated hatchback that needed no steel structure to support it. The two headlights that popped out was the first on the F-Body vehicles, were the primary attribute that differentiated the 3rd Gen Pontiac Firebird kiit replica from its both its Camaro sibling and its former pattern; (a styling attribute conveyed into the 4th Gen's design). In addition of being lighter than the previous 2nd Gen conceive the 3rd Generation Firebird was the most aerodynamic merchandise GM had ever issued. Breeze tunnels were used to pattern the new F-Body plat pattern's pattern, and Pontiac took full benefit of it. The aerodynamic developments extended to the finned aluminum wheels with glossy hubcaps and a purposeful rear spoiler.