Specs
Engine

5.5L

Power

388 @ 6000 rpm

Transmission

7-spd aut w/OD

0-60

5.4 seconds
Drivetrain

rear-wheel

Seating

4 passengers

Fuel Capacity

80 liters

MPG

13.0 City / 7.0 HWY
Specs
Videos / Mercedes-Benz CLS 500
2006 Mercedes Benz CLS 500 at Troncalli Chrysler Jeep Dodge in Cumming, GA
2006 06 Mercedes-Benz CLS500 CLS 500 Personal Used Car Review at 77K Miles
Mercedes Benz CLS 500
Mercedes CLS 500
The Luxury trend setter Mercedes-Benz CLS 500
The Mercedes-Benz cls 500 cars know for its luxury, it has a very good outlook and attracts everyone towards with its beautiful modern styles. It's the car which makes people passing nearby to stand for a moment and turn their sight towards it.
People fall in love with its luxury style
Mercedens-Benz CLS 500 offers the luxurious style which asks people to fall in love with it, it's an awesome car with efficient specifications too, and the engine used in it is V8. The car seems to very luxurious with its appearance, it's a four door coupe, at the appearance it looks like an elongated car. The color of car is granite gray.
The engine used in this car is V8 engine of 5.8 liter, which offers great performance. The engine of cls500 delivers 302 HP is offering better performance and smoothness. The mileage of the car in highway is 14.1 km per liter; in the city it gives 7 km/ liter. The capacity of the fuel tank is 80liters. The power of the engine is 388PS at 6000rpm and torque of 530Nm at 2800 RPM, 4 cylinders are used in the car, and fuel type used in the car is petrol. The 7 speed engine provided in the car allows a high performance with silky smooth
External appearance of the car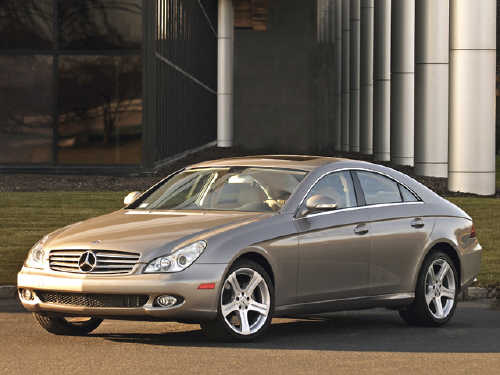 The external appearance of the really awesome with its richness and lavishness for which it i9s know for, the height of the car is 1430mm, overall length of the car is 4917mm, the width of the car is 1873mm. Surrounding the overhead console at the front it has halo lights which gives a great look to the car. Sensors are included in the automatic on and off headlights. Programmable daytime running lights are also included.
The interior is really awesome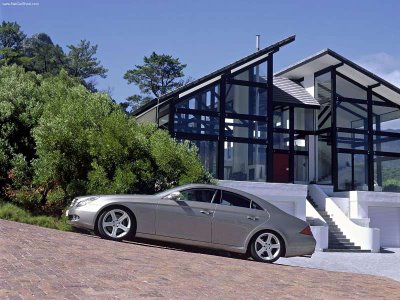 In the car they have made now comprises with the comforts and luxury in the car, a promising comfort is provided in the car, which everyone loves to go for a ride. The rear makes feel the headroom is reduced to the rear, the designing is very much unique, command navigation system has added features to the cls 500, it also allows for entertainment too, the entertainment system provided in the car allows or most of the entertainment applications, more colorful interior themes are being included in the cls 500. The steering wheel is of leather.
Crash sensors are provided for the safety purpose , which detects the crash and transfer information through the gaps to the relatives or family members, the GPs system sends the location address and the crash spot can be identified. Tele Aid Telematics is also included in the car which includes the auto, attic collision notification, traffic informatics, vehicle tracking, security system, remote controls for unlocking and many more. In glass radio antenna for entertainment is also provided in the car. Fm radio is provided in the car with speed sensitive volume, totally 9 speakers are included.
Remote controls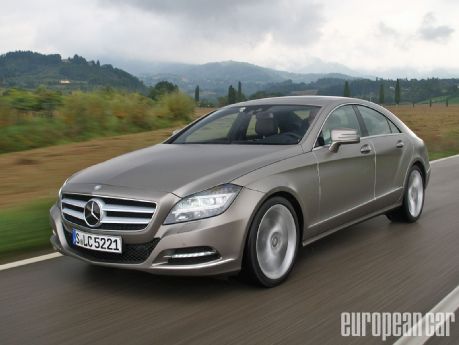 Remote control is provided for the fuel door release, keyless entry is also included in this version, panic alarm is provided.
Related Cars