Isuzu / Isuzu D-Max Rodeo
Specs
| | | | |
| --- | --- | --- | --- |
| Isuzu 4200 Concept | | automatic | 105HP (77 kW) @ 5600 rpm |
| Isuzu Amigo | | Manual | 141HP (104 kW) @ 0 rpm |
| Isuzu Asso di Fiori | | n/a | 131HP (96 kW) @ 6400 rpm |
| Isuzu Frontera Sport | | Automatic | 141HP (104 kW) @ 0 rpm |
| Isuzu Kai Concept | | Automatic | 141HP (104 kW) @ 0 rpm |
| Isuzu Minx | | Manual | 85HP (62 kW) @ 5200 rpm |
| Isuzu Minx PH 10 | | Manual | 116HP (85 kW) @ 5800 rpm |
| Isuzu Minx PH 100 | | Manual | 116HP (85 kW) @ 5800 rpm |
| Isuzu Minx PH10 | | Manual | 116HP (85 kW) @ 5800 rpm |
| Isuzu Minx PH100 | | Manual | 116HP (85 kW) @ 5800 rpm |
| Isuzu VX-02 | | Automatic | 141HP (104 kW) @ 0 rpm |
| Isuzu VX4 | | Automatic | 141HP (104 kW) @ 0 rpm |
Videos / Isuzu D-Max Rodeo
Isuzu D-Max - Rodeo / Cab4 / Hi-Lander
hho in Isuzu D max rodeo ls 3.0D di turbo 4WD .wmv
Crash Test 2008 Isuzu I Series / D Max / Rodeo EuroNcap
Crash Test EuroNCAP Isuzu Rodeo (2008) www.sicurauto.it
Specification of Isuzu D_Max Rodeo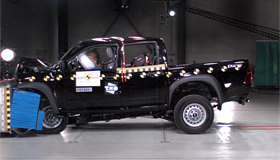 The Isuzu Rodeo also called as D-Max on the Australian market is a pickup truck constructed by automaker Isuzu in 2002. It was built on the same platform with the GMC Canyon, Chevrolet Colorado and Isuzu i-Series. This pick-up was built especially to work as a mid- and heavy-duty truck. This vehicle carries a mixed personality and thus can be used for both for the family use and for the harsh jobs. In spite of Isuzu's struggles to arrive with some good vehicles in the market, the Rodeo lacks in the league with its competitors from Toyota, Nissan, or Mitsubishi which are currently the sector leaders.
Design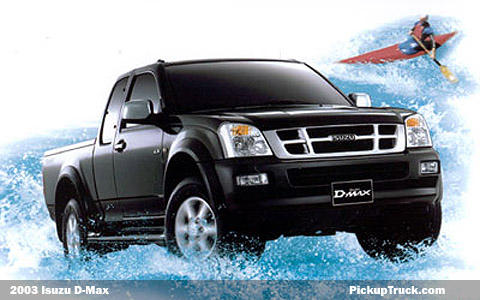 This Isuzu pick-up is fairly good in design and its imposing design makes it a perfect match for its utilitarian character. The vehicle arrives with both single and double cab arrangement. The single cab tenders a load floor length of 2270 mm whereas the double cab's floor is 1380 mm long. The headlights are placed vertically, which makes them different from anything else seen in the segment. To send fresh air to the engine bay there is an aggressive air dam mounted on to the hood. The front bumper is fitted with two round fog lamps and a wide air intake which maintains the robust design set up at the rest of the body. For further enhancing the purposeful look of the Rodeo the front end of a protective skid plate is placed at the bottom of the bumper.
Engines and performance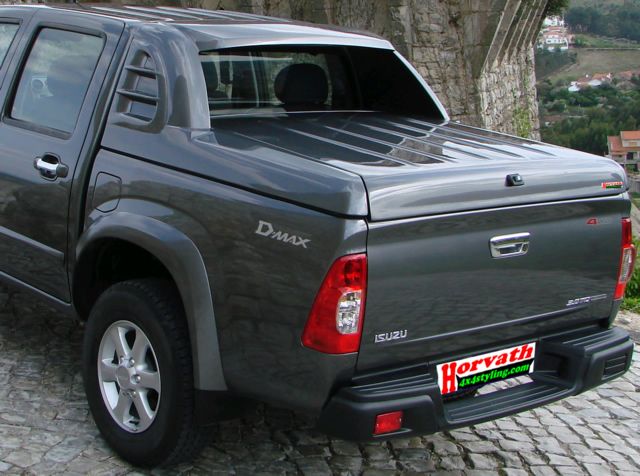 This model of Isuzu comes with two diesel power plant. The first engine comes with a 2.5 liter unit which comes with 100 hp on tap whereas the second engine comes with a displacement of 3.0 liters, developing 136 hp @ 3600. Both engines are fairly smooth and refined. It comes with a standard five speed manual gearbox and the 4 cylinder units are fitted with intercooler. The engines feature a stainless steel timing chain, twin overhead camshafts with 16 valves and a superior common-rail system in service at a high-pressure, with injection pump that can be electronically-controlled. It can offer 60 percent of torque from as low as 1000 rpm. However one cannot expect a lively performance from these trucks as both of them are pretty slow. The 3.0 liter unit has a top speed of 160 km/h which means it can hit 100 kmh mark in 16.8 seconds while 2.5 lit units has the maximum speed on only 150 km/h which means that it can hit 100 kmh in merely 21 seconds
Interior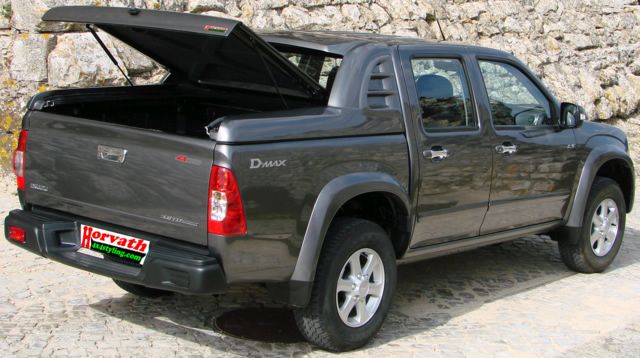 The interior of this vehicle is very much to that of Japanese style. It actually has a pretty dull design. It does not offer much space for the driver and passenger. Whereas on the other hand front seats come with pretty soft cushioning but without the proper lateral support which fails protect from the bone jiggling ride. Though it comes with three easy to use buttons which allows you to pick every drive mode wanted but it does not have a second gearstick for engaging the 4WD modes
Ride and handling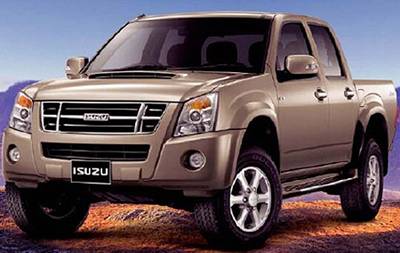 The Rodeo is a bit hard to drive in thin situations because of its big exterior dimensions. It makes you feel as if you are driving more a tank than any commercial vehicle. Its brakes do its jobs perfectly as the stop pedal has a proper bite and you can rely on it with confidence. The truck lacks some of the popular driver aids, such as traction control and the differential locks.
The Isuzu D-max Rodeo that good as other products in its class, but it has a well build interior and a bullet proof builds quality. It is pretty reliable and comes with a generous load volume which makes it fairly practical. The engines are pretty weak and thus cannot beat the strong performances of the rivals.