Specs
Engine

2.0L

Power

100 @ 6000 rpm

Transmission

4-spd aut w/OD

0-60

11.9 seconds

Drivetrain

front-wheel
Seating

5 passengers

Crash test

not tested

MPG

13.0 City / 7.3 HWY

Invoice Price

$33,070 - $34,393

Warranty

12 months / 24,000 miles
Specs
| | | | |
| --- | --- | --- | --- |
| Mitsubishi Galant 2.0 Comfort | 2000—2003 | 4 s., automatic | 136 Hp, petrol |
| Mitsubishi Galant 2.0 Elegance | 2000—2002 | 4 s., automatic | 136 Hp, petrol |
| Mitsubishi Galant 2.0 GLSi | 1997—2001 | 4 s., automatic | 136 Hp, petrol |
| Mitsubishi Galant 2.0 GLXi | 1997—2001 | 5 s., manual | 136 Hp, petrol |
| Mitsubishi Galant 2.0 TD GLS | 1997—2001 | 5 s., manual | 90 Hp, diesel |
| Mitsubishi Galant 2.4 GDI GLS | 1999—2001 | 4 s., automatic | 150 Hp, petrol |
| Mitsubishi Galant 2.5 V6 | 1997—2001 | 4 s., automatic | 163 Hp, petrol |
| Mitsubishi Galant 2.5 V6 Elegance | 2000—2003 | 4 s., automatic | 163 Hp, petrol |
| Mitsubishi Galant 1.8 GLi | 1993—1997 | 5 s., manual | 126 Hp, petrol |
| Mitsubishi Galant 1.8 GLSi | 1993—1997 | 4 s., automatic | 126 Hp, petrol |
| Mitsubishi Galant 1.8 i | 1994—1997 | 5 s., manual | 126 Hp, petrol |
| Mitsubishi Galant 2.0 GLi | 1993—1997 | 5 s., manual | 137 Hp, petrol |
| Mitsubishi Galant 2.0 GLSi | 1993—1997 | 4 s., automatic | 137 Hp, petrol |
| Mitsubishi Galant 2.0 GTi-V6 | 1993—1997 | 4 s., automatic | 150 Hp, petrol |
| Mitsubishi Galant 2.0 TD GL | 1993—1997 | 5 s., manual | 90 Hp, diesel |
| Mitsubishi Galant 2.5 GTi-V6 Dynamic-4 | 1993—1996 | 5 s., manual | 170 Hp, petrol |
| Mitsubishi Galant 1.8 EL | 1989—1989 | 5 s., manual | 86 Hp, petrol |
| Mitsubishi Galant 1.8 ELi | 1990—1993 | 5 s., manual | 90 Hp, petrol |
| Mitsubishi Galant 1.8 GL | 1989—1990 | 5 s., manual | 86 Hp, petrol |
| Mitsubishi Galant 1.8 GLi | 1990—1993 | 5 s., manual | 90 Hp, petrol |
| Mitsubishi Galant 1.8 GLS | 1989—1990 | 4 s., automatic | 86 Hp, petrol |
| Mitsubishi Galant 1.8 GLSi | 1992—1993 | 4 s., automatic | 90 Hp, petrol |
| Mitsubishi Galant 1.8 GLX | 1989—1990 | 5 s., manual | 86 Hp, petrol |
| Mitsubishi Galant 1.8 TD GL | 1989—1993 | 5 s., manual | 75 Hp, diesel |
| Mitsubishi Galant 1.8 TD GLS | 1989—1990 | 5 s., manual | 75 Hp, diesel |
| Mitsubishi Galant 1.8 TD GLX | 1989—1990 | 5 s., manual | 75 Hp, diesel |
| Mitsubishi Galant 2.0 GLi | 1990—1993 | 5 s., manual | 109 Hp, petrol |
| Mitsubishi Galant 2.0 GLSi | 1989—1993 | 4 s., automatic | 109 Hp, petrol |
| Mitsubishi Galant 2.0 GLSi 4WD | 1989—1991 | 5 s., manual | 109 Hp, petrol |
| Mitsubishi Galant 2.0 GLXi | 1989—1991 | 5 s., manual | 109 Hp, petrol |
| Mitsubishi Galant 2.0 GTi-16V | 1989—1993 | 5 s., manual | 144 Hp, petrol |
| Mitsubishi Galant 1.8 EL | 1988—1989 | 5 s., manual | 86 Hp, petrol |
| Mitsubishi Galant 1.8 GL | 1988—1990 | 5 s., manual | 86 Hp, petrol |
| Mitsubishi Galant 1.8 GLS | 1988—1990 | 4 s., automatic | 86 Hp, petrol |
| Mitsubishi Galant 1.8 GLX | 1988—1990 | 5 s., manual | 86 Hp, petrol |
| Mitsubishi Galant 1.8 TD GL | 1988—1990 | 5 s., manual | 75 Hp, diesel |
| Mitsubishi Galant 1.8 TD GLS | 1988—1990 | 5 s., manual | 75 Hp, diesel |
| Mitsubishi Galant 2.0 GLSi | 1988—1992 | 4 s., automatic | 109 Hp, petrol |
| Mitsubishi Galant 2.0 GTi-16V | 1988—1993 | 5 s., manual | 144 Hp, petrol |
| Mitsubishi Galant 2.0 GTi-16V 4WD/4WS | 1989—1991 | 5 s., manual | 144 Hp, petrol |
| Mitsubishi Galant 1.6 DL | 1986—1988 | 5 s., manual | 75 Hp, petrol |
| Mitsubishi Galant 1.6 EL | 1984—1988 | 5 s., manual | 75 Hp, petrol |
| Mitsubishi Galant 1.6 GL | 1984—1988 | 5 s., manual | 75 Hp, petrol |
| Mitsubishi Galant 1.6 GLX | 1984—1988 | 5 s., manual | 75 Hp, petrol |
| Mitsubishi Galant 1.8 TD GL | 1984—1988 | 5 s., manual | 82 Hp, diesel |
| Mitsubishi Galant 1.8 TD GLX | 1984—1988 | 5 s., manual | 82 Hp, diesel |
| Mitsubishi Galant 2.0 GL | 1986—1988 | 5 s., manual | 102 Hp, petrol |
| Mitsubishi Galant 2.0 GLS | 1986—1988 | 5 s., manual | 90 Hp, petrol |
| Mitsubishi Galant 2.0 GLS | 1984—1988 | 5 s., manual | 102 Hp, petrol |
| Mitsubishi Galant 2.0 Turbo | 1984—1988 | 5 s., manual | 150 Hp, petrol |
| | | | |
| --- | --- | --- | --- |
| Mitsubishi Model A | | n/a | 35HP (26 kW) @ 0 rpm |
| Mitsubishi Tarmac Spyder | | automatic | n/a |
Videos / Mitsubishi Galant
2012 Mitsubishi Galant SE Start Up, Exhaust, and In Depth Tour
Mitsubishi Galant History 1969-2012
2002 Mitsubishi Galant. Start Up, Engine, and In Depth Tour.
Zakup kontrolowany S13E09 Sezon 13 Odcinek 9 - Mitsubishi Galant, Subaru Forester, Saab 9-5 Turbo
Mitsubishi Galant- A car you will love riding
The chivalrous car
Every brand carries certain associations and connotations with it. The brand name Mitsubishi has developed it over the years and has tried its best to keep up with the level of their work. Mitsubishi Motors is linked with gallantry and sophistication. Their manufactured automobiles are known for their own standards and performance and have gathered certain positions for their own in the market. Their cars began their journey in the form of compact sedans but have gradually developed over the years. The cars have finally evolved as those of medium size length. The productions of these motors were restricted strictly to Japan but with the passage of time, Mitsubishi Galant has extended its purview. The term Galant refers to a French word denoting chivalrous.
The structure of the diligent car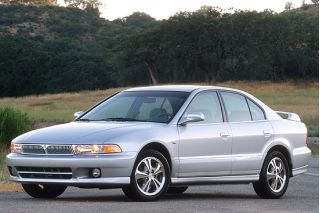 The car has generated quite a good feedback about itself from the customers. Both in exterior styling and interior designing, it has excelled itself. With a heated door mirror, a rear cargo trunk spoiler and a power door mirror, this four door car has all the features that can give a stiff competition to the other branded cars. It also includes several other convenient features like air conditioning, speed control, remote less key entry, to name a few. All these along with its dramatic design and coupled with its low price, has made its entry steady in the market of mid size cars.
The different generations
The car has always come up in different generations with various modulation and style and certain distinct features. In its very first generation, it was called the Chrysler Valiant Galant which had an engine capability of 1.3 L 4G30i4 and also others variant it had a wheel base of 2,420 mm (95.3 in). However, in its ninth generation, it came with the name of Mitsubishi Grunder. The ninth generation car is a middle size four door sedan with a wheel base of 108.3 in (2,750 mm). The year 2012 saw Gallant coming up with two distinct models namely SE and ES. These two powerful models possess 160 horsepower, a 4 cylinder engine each of 2.4l. The two models also boast of an automatic transmission with 4 speed sportronic. Like every other Mitsubishi gallant, ca these two models also come with modified brakes with anti lock system, side air bags and curtain air bags. The SE models come with alloy wheels of 18inch which help the model to have a sporty appearance.
The popularity of the car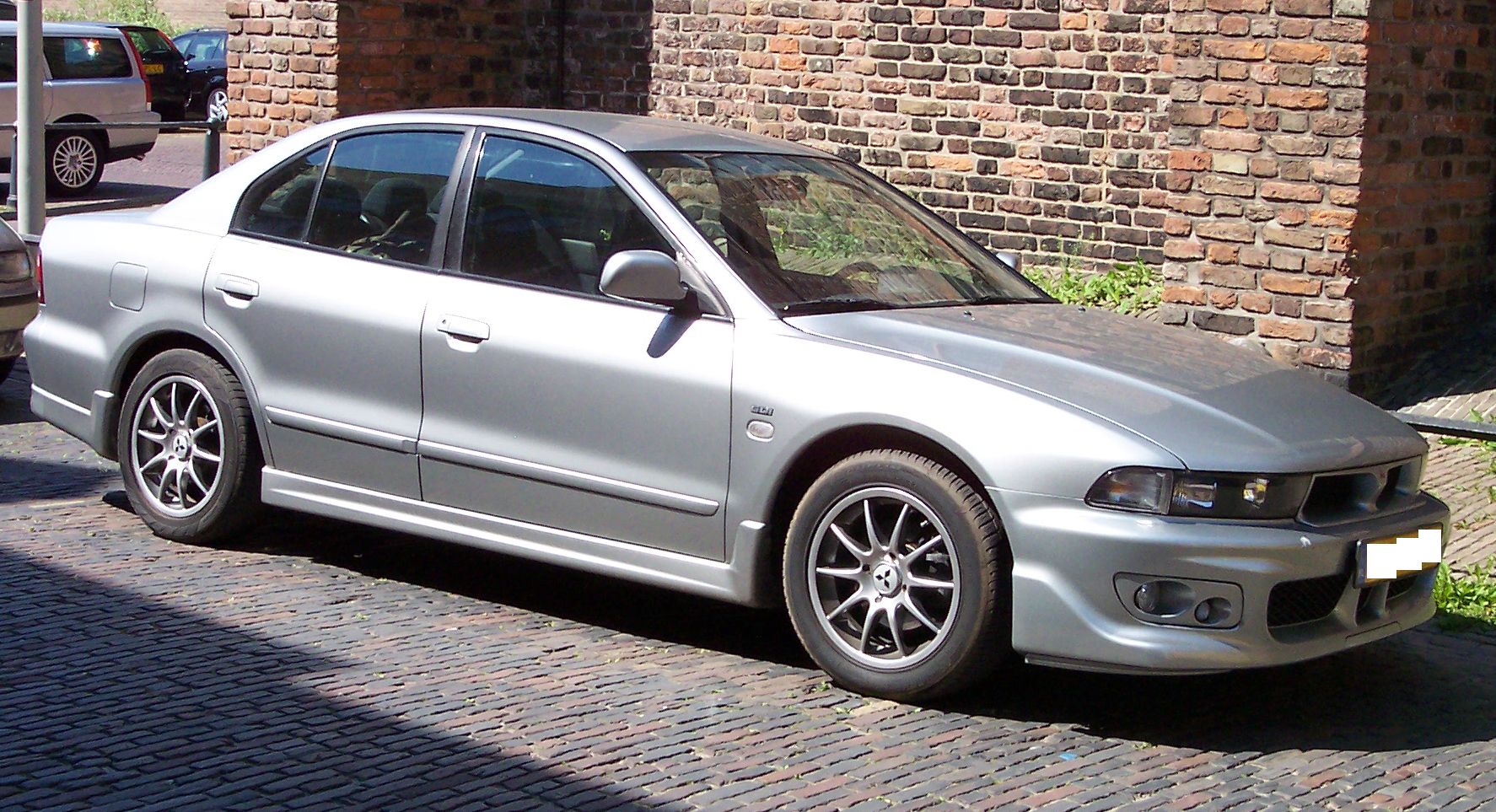 The car has gained immense popularity among its admirers. Its improvement with different generations has attracted the attention of the car lovers. With almost every generation, it has brought positive changes with it. In almost every year, it has remodeled and reshaped itself with attractive and efficient changes. For instance, in 2007 Mitsubishi Gallant went through an interior up gradation, including the changes in the navigation and more profound audio system. In the year 2009, it again went through facelifts. The models after its face lift, has gained immense popularity in Philippines where it is marketed as the Galant 240M.